TSNN Unveils TSNN DEI and Women's Leadership Awards in 2021; Innovation and Show Pro finalists

Held December 1-2 at the Mohegan Sun in Uncasville, Connecticut, the TSNN Awards 2021 will honor an incredible group of people and trade shows dedicated to leadership, innovation, courage, and stepping out of the box in challenging times.
Mary Larkin, President of Diversified Communications, and Martha Donato, President / Founder of Mad Event Management, have both gone to extraordinary lengths to not only raise the profile of women in the exhibition and events industry, but also to empower them.
With this in mind, TSNN is proud to announce that both of them will receive the Women's Leadership Award 2021.
"Together with Martha, we are delighted to receive this award for several reasons. I am passionate about helping other women increase their visibility, stand up for themselves, and know that they have a voice and support from other women in the industry as they advance in their careers, "said Larkin .
She added, "It is important that we continue to work to improve the number of women advancing in our industry so that newcomers have role models as well as mentors and advocates as they plan their careers. I couldn't be happier than receiving this award with Martha, who was the person who held many women together during the pandemic and was a lifeline for many in our industry. "
Larkin is the immediate past chair of UFI, the Global Association for the Exhibition Industry, and was the organization's first female chair. She has served on many industry boards, including the Society of Independent Show Organizers (SISO), where she currently serves as secretary and treasurer, and as a board member of the Exhibitions and Conferences Alliance and as a past president of the board of the Center for Grieving Children in Portland, Maine .
"It is a great honor to receive this award from TSNN. To be able to share this award with my friend Mary Larkin is a wonderful way to underline the importance and importance of the award itself, "said Martha.
She added, "We have both been committed to leading women in the exhibition industry, each of us in our own vision of what is needed now, and always in a complementary way. It's a reminder of the African proverb – If you want to go fast, go alone. If you want to go far, go together. "
In January 2021, Donato co-founded and president of the International Women in Exhibitions Network North America Chapter. The Women in Exhibitions Network was launched in 2018 with the aim of supporting the professional development of exhibition women and providing them with opportunities to meet and network.
Donato also chaired a weekly Zoom meeting for women in the exhibition industry, which provided invaluable assistance to attendees.
Along with these two great leaders, TSNN will honor Ray Rhodes, Global Director Inclusion, Diversity at RX Global, as the winner of the TSNN DEI Leadership Award 2021.
After several years of intense engagement with inclusion and diversity programs, including launching and leading RXUS Pride, RX's first Employee Resource Group (ERG), Rhodes was named Global Director of Inclusion and Diversity for the company in April 2021 .
Rhodes has launched a number of key initiatives in RX, including the formation of the RX Global Inclusion Council, an I&D advisory body made up of RX colleagues from 19 countries and representing many cultures and dimensions of diversity. He and his team offer programs that promote awareness of unconscious prejudices, psychological security in the team, equality alliances and integrative leadership.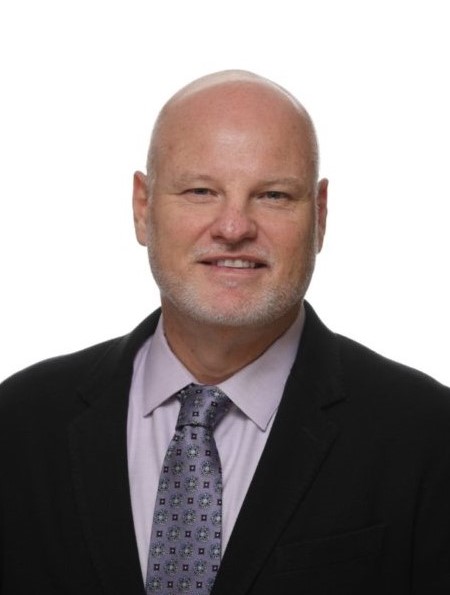 "It is a great honor to receive the first TSNN DEI Leadership Award. I am very fortunate to work in an industry that I love and, for an organization that shares my passion, to make a positive impact on society, our colleagues and our customers through our unique contributions as a company, "said Rhodes .
He added, "This award is a recognition that we have embarked on a journey that a community of over 140 RXers around the world has volunteered to share our culture of inclusion and belonging internally and externally, I would like to thank our CEO, Hugh Jones, and the entire RX Executive Leadership Team for their unwavering support and sponsorship, and share our progress over the coming months. "
The TSNN Awards 2021 will honor the following individual trade fair professionals for outstanding leadership qualities:
Todd Moritz Opus Agency
Martha Donato Mad Event Management
Andria Gibbon NATDA
Michelle Swayze Informa Markets
Lydia Janow Information / Aviation Week
Doroth Belshaw World Market Center
Gene O'Neill North American Veterinary Community
Manolita Moore North American Veterinary Community
The 2021 TSNN Awards will honor shows that lit up really brightly. Here are the finalists for the following awards:
Best use of technology
SAP TechEd 2020
CONEXPO-CON / AGG
The international surface event (TISE)
Brave, brave, adaptable
World of concrete
Western world
Night club and bar show
Veterinary Meeting & Expo (VMX) 2021
Pathfinder Award
WWIN
Offprice Show
MAGIC
A community created
MRO Americas / Community Forum
CONEXPO-CON / AGG
Distributor conference and exhibition
Savvy marketing campaign
ISSA Show North America – Virtual Experience
The Utility Expo
Trailblazer Award
Outdoor hospitality conference and exhibition
Thrive Energy Conference
June 2021 markets
All of the above award winners, winners and finalists will be celebrated at the 2021 TSNN Awards – for more information, please visit www.T-awards.com
For information on sponsorship contact John Rice – [email protected] or Arlene shows [email protected].